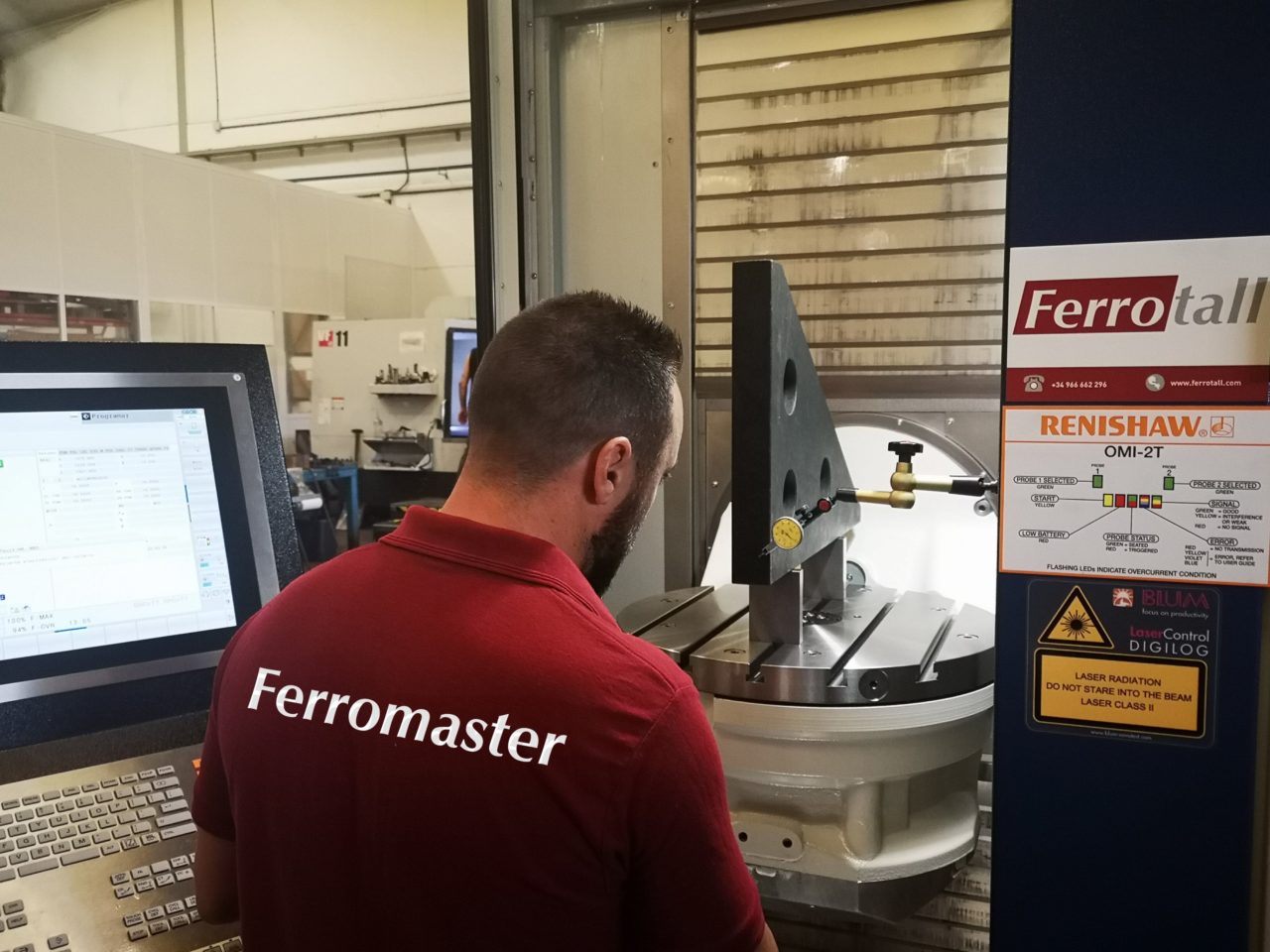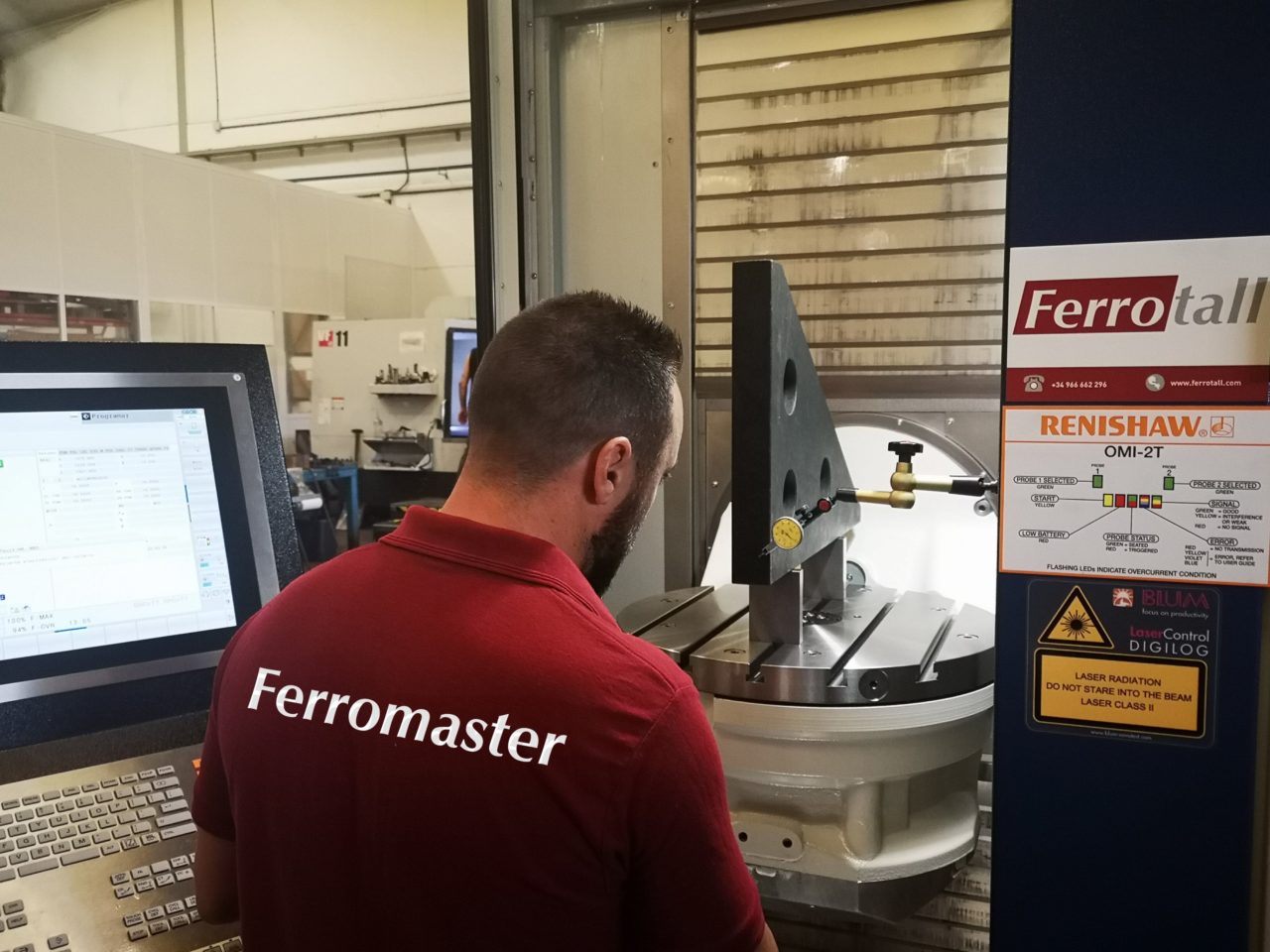 The Madrid company, Sistemas de Automatización Industrial, S.L (SAINDU) is a company with a long history in the manufacture (machining) and assembly of parts and components for different sectors such as aeronautics, aerospace and automotive.
SAINDU works mainly for aeronautical manufacturers and engineering companies, carrying out precision machining of flight parts and aero-structures, for the large international companies in the sector. It also performs machining for the automotive sector.
To carry out the most demanding jobs, SAINDU has facilities with a production and quality area of 1,000m².
Starting situation.
SAINDU was looking to make a leap in quality within its machining park, where 3-axis machining centres predominated, and thus boost production performance with a horizontal 5-axis machining centre.
Solution
Thanks to the confidence placed in the commercial department of Ferrotall and the technical advice, SAINDU acquires a 5-axis universal machining centre GROB 350a with numerical control HEIDENHAIN TNC 640, becoming one of the jewels of a workshop with a long history and recognized reputation in the area and the aeronautics sector.
The commissioning has been carried out by our technical service (Ferromaster), the only one in Spain officially certified by the manufacturer GROB, as well as the calibration of the machine.
Conclusion
With the acquisition of the GROB G350a Universal Machining Center, SAINDU increases the production capacity, as well as the precision in the machining of its parts since the centre comes with the GROB testing equipment for kinematic measurements that ensures total precision in all points of the work area and a higher performance of the machine.
The GROB G350a, allowing the machining of suspended parts, a large tool length and a 100% usable machining area is a perfect centre for the automotive and aeronautical industries.
Testimony; Carlo Lobato Martinez director of the company SAINDU:
Why a GROB G350a?
We already knew the possibilities offered by the GROB 5-axis machining centres because we have a G550 and we knew about its capabilities. In this case we decided on the G350a model because it was the one that best suited our needs.
Level of satisfaction with Ferrotall
Well, both in its technical advice as well as installation and commissioning.
What would you highlight about Ferrotall's advice and work?
Good service and good professionals with extensive experience.
If you want to know more about the GROB G350a by SAINDU, click here:
Get to know the success story of Ferrotall and the GROB 5-axis machining centre with FAYMM.