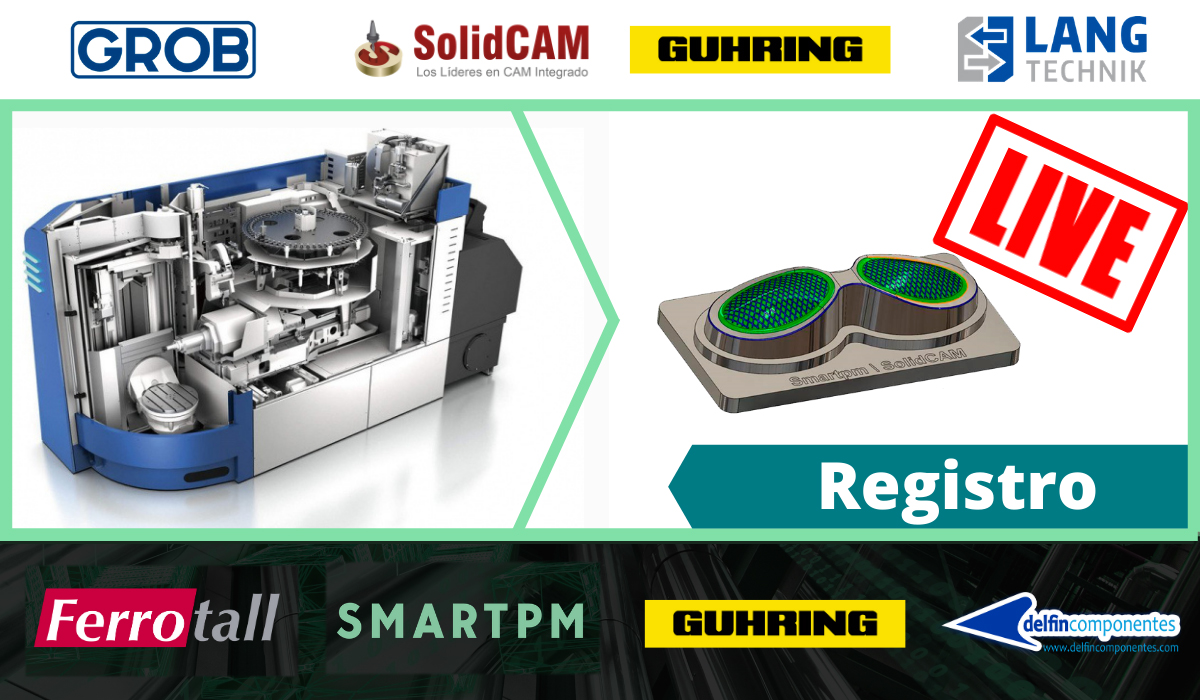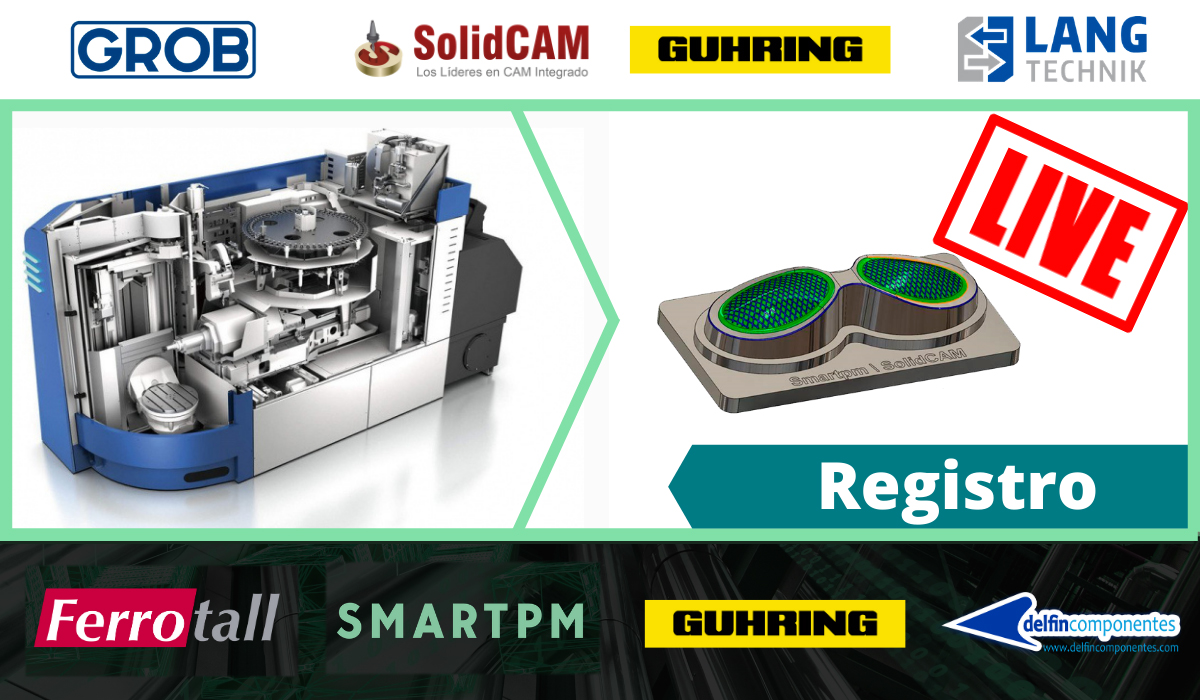 Ferrotall, hand in hand with Smartpm.es, Gührin and Delfin componentes, will hold its first Digital Conference on Thursday 24 September 2020.
The online event will take place at our headquarters in Elche from 09:30h where a real case of live machining with a GROB 5-axis machining centre has been prepared, using iMahining roughing and finishing strategies, and can be followed through the web portal with previous registration.
The team of experts formed by António Resende, Xabier Garaloces, Pedro Mateo, Jon Mendez and Jon Azcue will be explaining the machining process in real time and solving the doubts and cases that arise during the machining process.
Register here to enjoy the first Ferrotall Digital Conference, a completely free day with limited places.
"