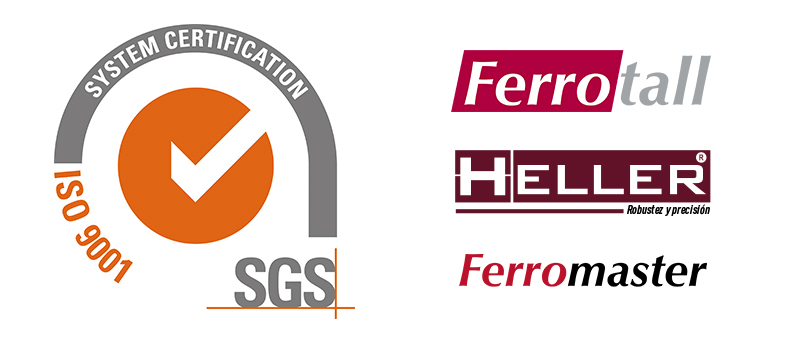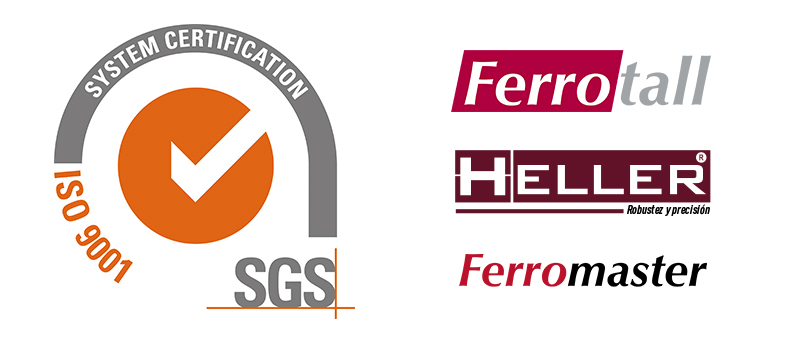 ISO 9001:2015 CERTIFIED FOR ANOTHER YEAR!
At Ferrotall we are celebrating another year of ISO 900:2015 CERTIFICATE renewal for three of the companies that make up the business group; Ferrotall (for cnc machinery, second-hand and industrial supply), Heller Maquinas-Herramienta (conventional machinery) and Ferromaster, the technical service specialising in numerical control machinery.
But what does ISO 9001 certification mean?
The ISO 9001 certificate is a certificate recognised worldwide and verifies that the three companies of the Ferrotall group continue to comply with a quality management system that is committed to continuous improvement in the development and execution of all operations, processes and systems of the company. It also complies with all the standards and regulations required worldwide.
This renewal reaffirms the commitment to continuous improvement both internally (at process level) and in the relationship with customers and suppliers that we have been implementing since 2014. Seven years that make us proud and invite us to continue with this culture of continuous improvement.