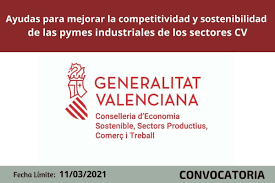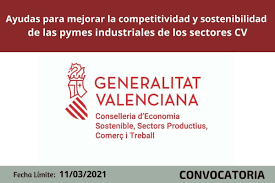 Dear customers,
We would like to inform you that the Regional Ministry of Sustainable Economy, productive sectors, trade and employment has launched the call for applications for grants to improve the competitiveness and sustainability of industrial SMEs in the sectors of the Valencia Region.
If you are thinking of renewing, changing or expanding your machinery, you can benefit from the 35% aid offered by the Generalitat Valenciana for minimum investments of ?20,000.
The aid is applicable to both new and second-hand machinery (less than 18 years old).
At Ferrotall we offer you personalised advice on the purchase of your machinery, so that you can make the most of the aid.
The deadline to apply for the aid is 11/03/2021.
Discover our CNC Machinery
If you are looking for conventional machinery, at Heller we are specialists in chip removal, in our product range you can find; lathes, milling machines, drills, grinders, cutters, shapers, folding machines and shears.
Discover Heller Conventional Machinery
If you are looking for used machinery, check out our constantly changing stock.
Discover our used machinery
CONTACT US
+34 966 662 296 info@ferrotall.com