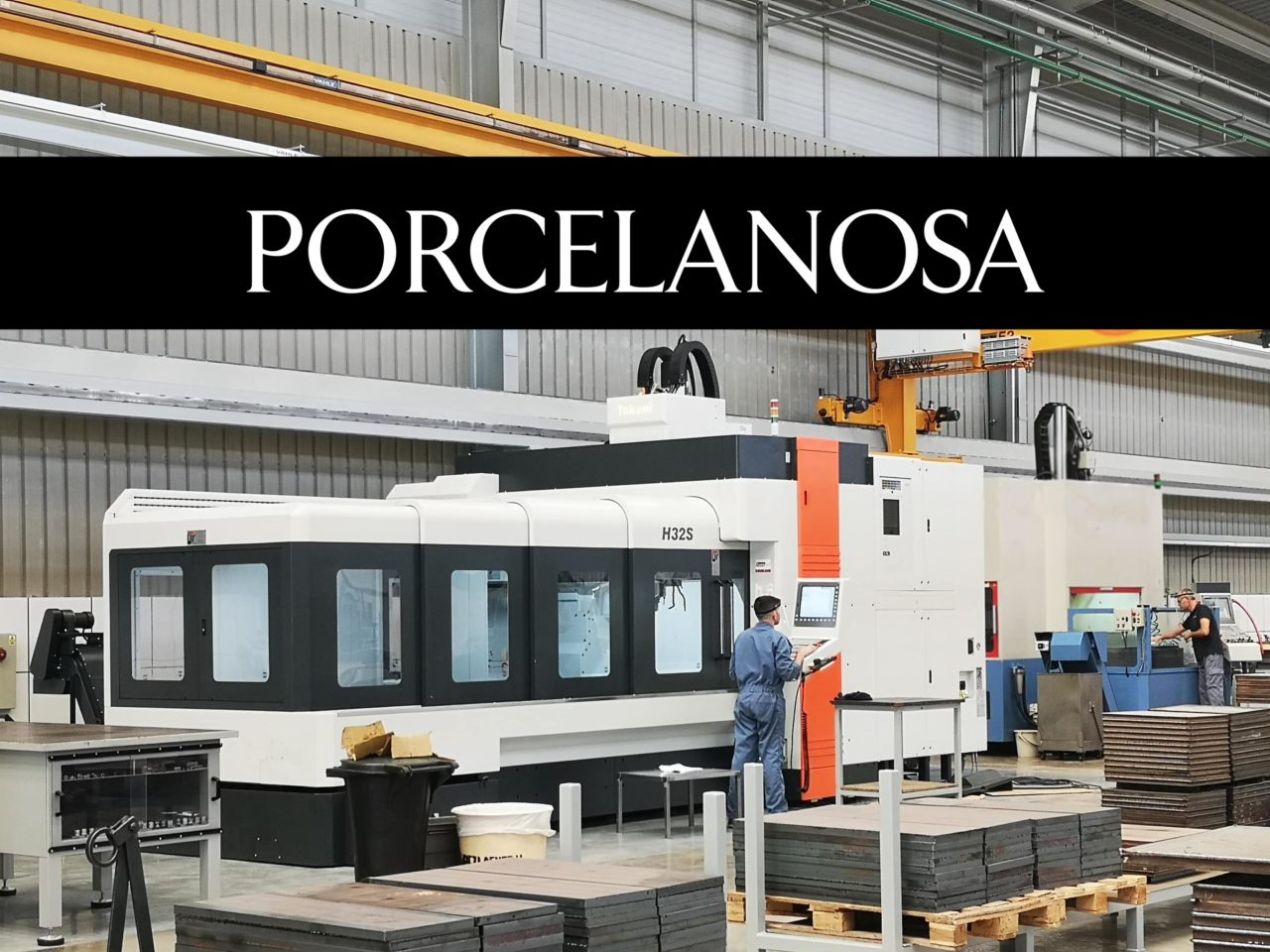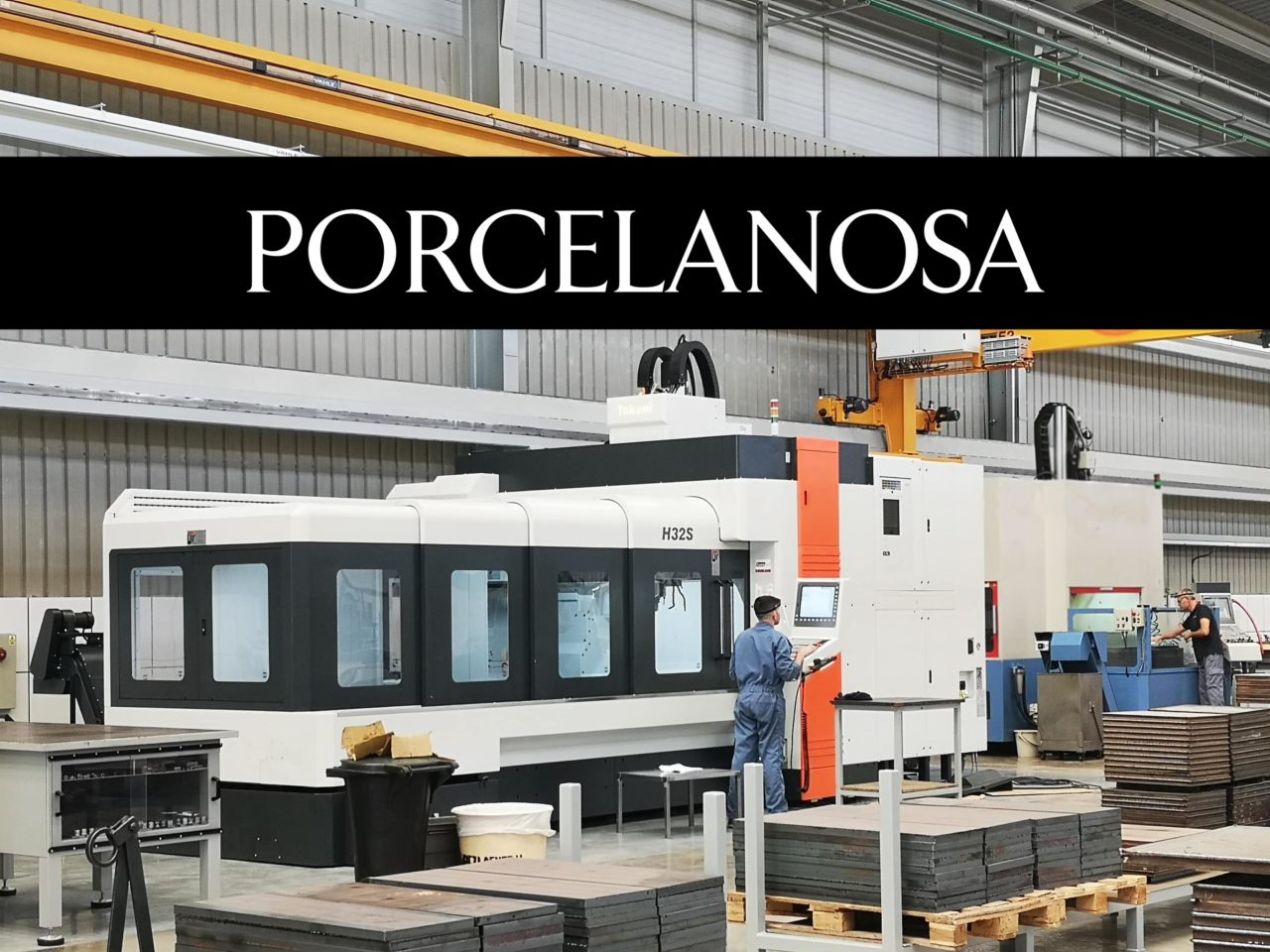 PORCELANOSA GRUPO is one of the most important multinational manufacturers of ceramics, kitchen furniture and bathroom elements in the world. It is based in Villareal (Castellón) and has entrusted Ferrotall to equip its facilities.
Problem
Porcelanosa was looking for a 3-axis machining centre for the machining of the different moulds used in its ceramic production. They also needed a centre with a large table for machining the different sized moulds they work with.
Solution
Ferrotall provided exclusive advice based on Porcelanosa's needs and by working with the best brands of machinery for the mould and matrix sector, it was easy to offer a quality solution.
This is a Takumi model H32S 3-axis double column machining centre with a work table measuring 3320 x 1600mm. The structural design of this centre with a box-shaped beam and ladder-shaped linear guideway makes the combination space of the saddle wider and also ensures a powerful and stable machining capacity on the spindle.
Process
The commissioning of the Takumi machining centre was carried out by our technical service of numerical control machines (Ferromaster), specialists in this type of machines, a rather complicated operation due to the dimensions and weight of the machine (33 Tons) which required transport and a special crane. Once in place, the installation and calibration was carried out without any problems.
A quality machining centre that offers great precision for its moulds and allows Porcelanosa to continue offering the quality that characterises Porcelanosa and its finishes.
Questions for the staff of Javier Martinez Navarro of Porcelanosa:
– WHY A TAKUMI H32S?
It provides us with a series of benefits, the main one being time, with almost double the production than with the old centre. It also substantially improves the finish of the piece.
– LEVEL OF SATISFACTION WITH FERROTALL
Ferrotall has always offered us different quality options to suit our production levels.
– WHAT WOULD YOU HIGHLIGHT ABOUT FERROTALL'S ADVICE AND WORK IN THIS OPERATION?
Both Ferrotall and Porcelanosa agree that innovation is one of the cornerstones of their companies and in this case with Takumi it allows us to be at the forefront of technology and continue to be market leaders.
"