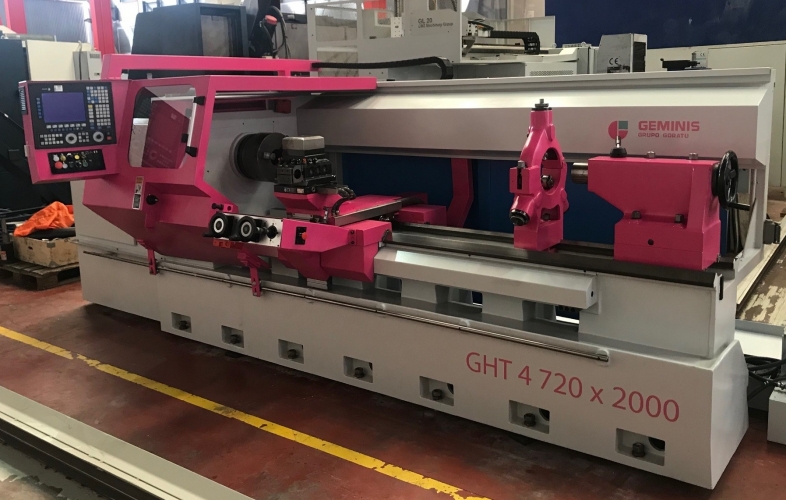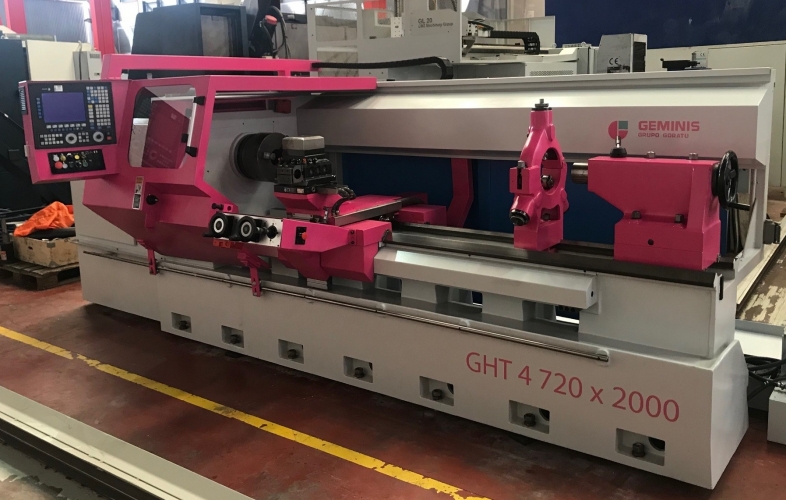 The lathe is a machine tool that allows machining by chip removal and is capable of performing various operations: threading, cutting, boring, drilling, turning, grooving or grooving and roughing . Currently it is possible to buy second-hand lathes , that is, second-hand, and that provide great benefits for machining workshops.
What is a lathe?
There are different types of lathe: copying, parallel, vertical, computerized numerical control, for wood, etc. They all have their own features and functionality, but they all operate on a basic principle . Thus, in these machine tools, the part is placed on a plate and rotates on its own axis at high speed as it advances and meets the cutting tools.
The cutting tool in lathes is placed on a movable carriage that moves on guides and with movement parallel to the axis of rotation of the piece . On this carriage there is a second carriage that follows a movement radially to the part to be machined. Some lathes include a third carriage or charriot , which is tiltable and allows tapered parts to be machined.
These machine tools are characterized by the fact that they can work different materials: steel, metal, iron, aluminium, wood or plastics, among many others, regardless of their hardness and dimensions. Depending on the lathe chosen, it is also possible to machine complex design parts.
Benefits of used lathes
If you are thinking of purchasing a machine tool for your workshop, you will know that these equipments have high prices that vary depending on the model and functionalities of the desired machine. However, today it is possible to find second-hand lathes , that is, second-hand lathes at quite affordable prices that represent great benefits for those who buy them. 
But why buy used lathes? What benefits can it bring? Do they represent a risk? It is generally believed that second-hand machinery will bring more trouble than benefit to the shop. This is not the case, since second-hand machinery, without exception, must go through rigorous quality controls and comply with certain regulations . 
Saving
The main advantage, but not the only one, of second-hand lathes is their price . Buying new machinery can be very expensive, especially for small workshops. When acquiring new machinery, it may take many years to achieve the amortization of the initial investment . However, with a second hand lathe this is not the case. The cost of this machinery is much lower , so the amortization occurs in a shorter period and the benefits will also be greater. 
quality machinery
As we already mentioned, many people consider that buying second-hand equipment is not a guarantee. In the metalworking industry, second -hand machinery must go through rigorous controls that guarantee that the machine is in good condition and that it is capable of continuing to function almost as if it were new. 
The companies that are dedicated to the sale of second-hand machinery recondition the machinery to make it ready . The machines are checked and worn parts are replaced, errors and malfunctions are repaired and the electrical installations are changed (if necessary); basically corrective maintenance is done on the machine and it is even delivered with a finish that looks like new. While these adjustments are being made to the machine tool, the operators are also in charge of testing and running it to verify that the equipment is ready for delivery.
In addition, for the machine to be sold, it is essential that it has a CE marking . In this regard, there are multiple current CE directives that serve to indicate that a machine is in marketable condition. 
Technical service
Not only new machines have a technical service available in case of breakdowns and defects. Second – hand lathes also include a guarantee (depending on the company with which they are purchased) and, consequently, with a technical service available for possible repairs and for maintenance of the machine tool.
On the other hand, many companies offer customers the possibility of sending the machine, as well as personnel to install the equipment at their destination . Operator training may also be provided, if required. 
Second-hand lathes according to production needs
Without a doubt, one of the benefits of second- hand lathes is that you can find one that suits the needs of your workshop. Companies that are dedicated to the sale of second-hand machinery usually have a wide range of equipment : older models, recent models and specific for each type of work. 
Thus, it is possible that you will find on the market the same model of lathe that you acquired a few years ago and that has now been discontinued, for example. You can always count on a team that adjusts to the production needs of the workshop. In addition, in case of breakdowns and repairs, it is possible to find the necessary parts and spare parts or even modify the lathe to provide it with greater performance or power.