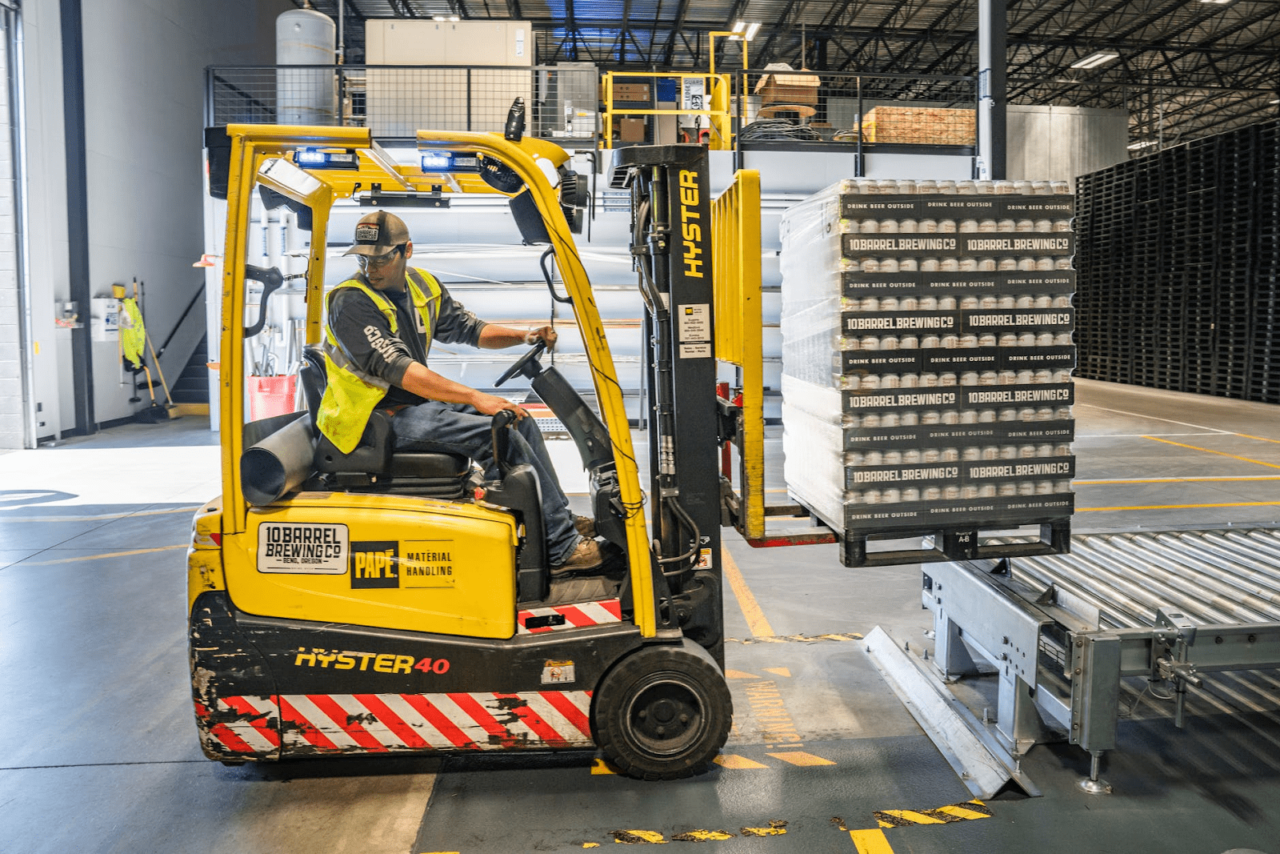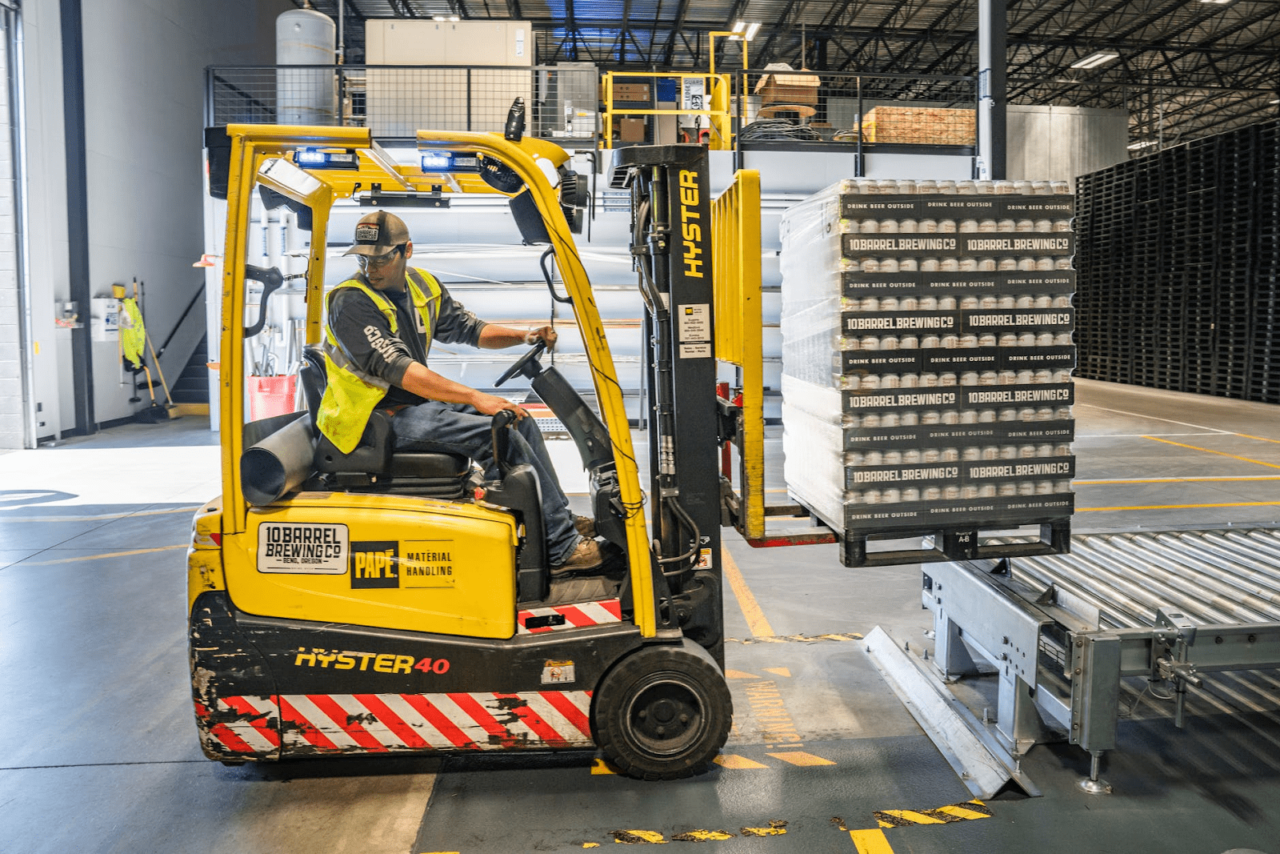 One of the fundamental parts in the production processes of the metalworking industry is to properly store the manufactured products. This is achieved because the workshops have a well-organized warehouse to manage their products. One of the great challenges of industry 4.0 is achieving mechanized storage. But what does it consist of?
Automate warehouses: industry 4.0 challenge
Industry 4.0 refers to a fourth machine revolution and aims to be fully installed in the third decade of the 21st century . The main players in this revolution are robots (in all their types), specifically designed to carry out a major transformation in the production processes of factories. It is a way to reorganize and redistribute the production chain, from obtaining raw materials, their machining and subsequent storage, using artificial intelligence. 
This would not only make resources more efficient, but also reduce production times and costs, as well as human intervention. In this way, operators could increase their performance and the risk of occupational accidents would be reduced. 
Today it is increasingly common to find different industrial robotics projects such as robotic arms that are attached to CNC machine tools (lathes, milling machines and machining centers) and that are even responsible for loading and unloading the machine. But there is a step in the production process that has not yet fully consolidated in this new industrial revolution; It's about mechanized storage.
What is a mechanized storage?
Mechanized storage is slowly making its way into the metalworking industry and other sectors such as manufacturing or the automotive industry, with the inclusion of machines capable of storing parts manufactured with minimal human intervention. 
What are the advantages of mechanized storage ? To begin with, product storage and withdrawal times are reduced, since it is the machines that do all the work, but previously programmed or operated by means of sophisticated software, by an operator. On the other hand, a better distribution of the deposit and optimization of the space is made. Thanks to complex computer systems, it is possible to have better control of the stock of merchandise and know when a part leaves the warehouse or when a new part is included with the others. 
In metalworking, many companies continue to use very basic software where it is the employees who have to create the warehouse and add, manually, all the products that come in and go out. This, most of the time, if an adequate control is not carried out, supposes a disorganization of the warehouse. For example, there are parts that are registered, but are not physically in the workshop because, due to human error, their exit was not marked. 
Fortunately, mechanized storage would help to better manage resources. Today there are different degrees of machining of warehouses, thus distinguishing three types of warehouses: conventional, automated and automatic warehouses. 
Conventional warehouses, but slightly automated
They are the warehouses that predominate in factories, with very simple means of storage, where the loading and unloading of goods is carried out by operators using mechanical means such as forklift trucks. 
It is also possible that the operators use a hoist to store the products in the highest part of the racks. Hoists are machines made up of pulleys, ropes, cables or chains that are used to lift very heavy loads. It is possible to find electric hoists on the market that work with remote control and that allow lifting very heavy loads with minimal effort.
automated warehouse
This type of warehouse is characterized in that storage is done using mechanical means. The space between the goods is much smaller than in conventional warehouses, in order to optimize space.
Among the machines that can be used in these warehouses we find:
Conveyors,

 which carry out communication between the rack headers with the input and output areas.

Stacker cranes,

 which locate the product and extract it from the racks

Warehouse control and management software. 

The former is in charge of executing the merchandise removal processes while the latter locates the products and decides where to place them.
automatic warehouse
Slightly similar to the automated warehouse, but it is a fully mechanized warehouse , and represents the ultimate goal of industry 4.0. Automated warehouses are designed to work without the intervention of an operator. Here robots are used to handle the loads, which allows greater efficiency, speed and ease of extraction or placement of goods. Basically, in these types of warehouses, workers don't even have to walk down the aisles, which increases safety.
Depending on the type of industry in which they operate, we can find, among others, the following machines and systems:
Racks operated by stacker cranes:

 with high-rise palletized loads. They are operated by fully robotic equipment.

Shelving operated with satellite car:

 operated by a transporter car